3F
Featuring a trendy and traditional selection of dishes and feasts that simultaneously satisfy the eyes and taste buds, "Jia Yan" Chinese restaurant offers Shanghainese and Cantonese cuisine and is an ideal choice for dining and family gathering.
Dining hours
Lunch (Offer Meals to 14:00)
Dinner(Offer Meals to 21:00)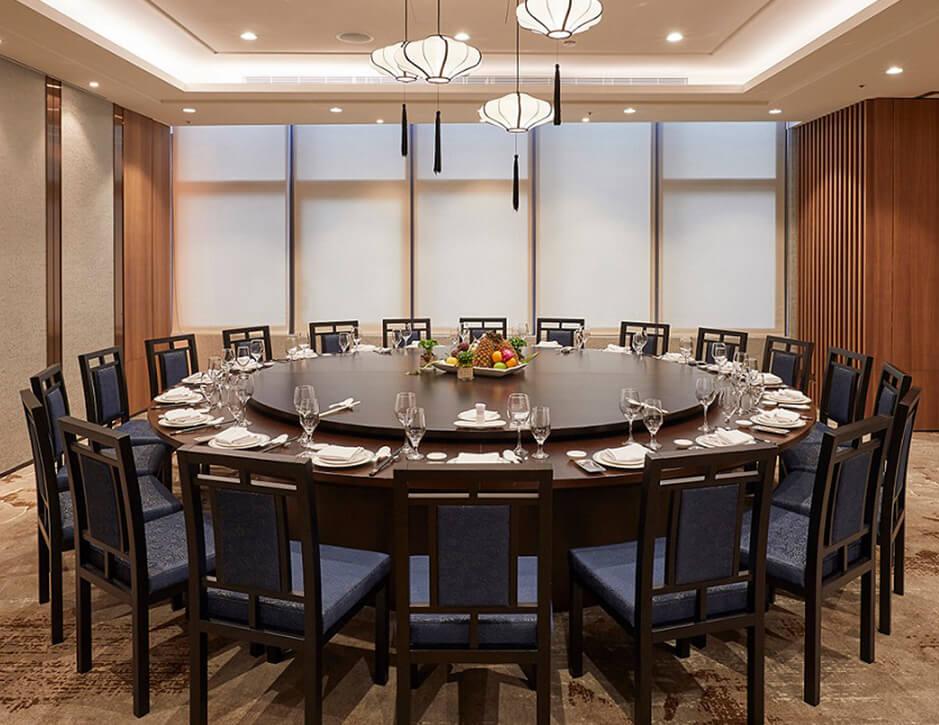 5F
Large floor-to-ceiling windows encircle the spacious dining area and the buffet stations are piled with all types of exotic cuisine. Enjoy elegant and stylish dining in this comfortable and innovative restaurant.
Dining hours
Breakfast 06:30-10:00 (Offer Meal to 10:00)
Lunch 11:30-14:30 (Offer Meal to14:00)
Dinner 17:30-21:30 (Offer Meal to 21:00)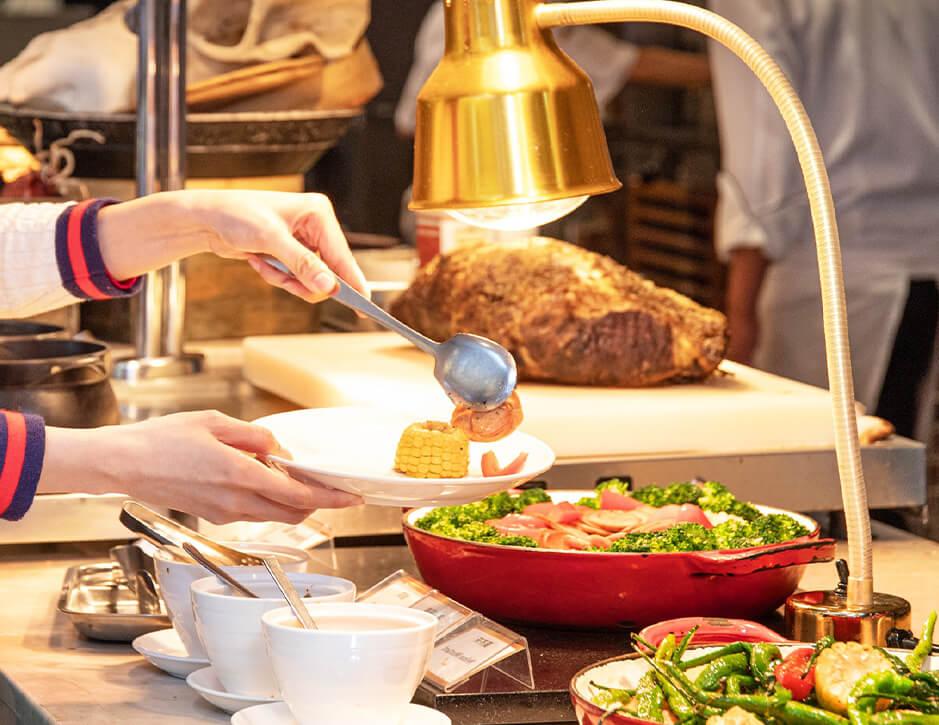 5F
Bar 98 offers classic wines, numerous cocktails, and exquisite snacks. Its stylish metropolitan atmosphere is suitable for enjoying relaxing moments with friends.
Dining hours
All Day Meals 10:00-23:00 (Last Order: 22:00)
We Proudly Serve Starbucks Coffee 07:00-23:00 (last order time: 22:00)